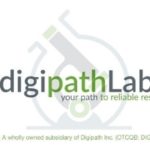 LAS VEGAS, NV – (Uptick Newswire – May 6, 2016) DigiPath, Inc. (OTCQB: DIGP), a leader in cannabis testing and industry information, was recently selected by CANNAINVESTOR Magazine as one if its "Stocks to Watch" in the April/May issue.
"We are honored to be selected by CANNAINVESTOR Magazine as a cannabis stock to watch," says Todd Denkin, CEO of DigiPath, Inc. "We have created a business model focused on cutting through the nonsense and the hype to bring clarity and safety to this industry, and investors and investment advisors can see the value in that approach."
DigiPath Inc. operates two business units: DigiPath Labs, which operates a state-of- the-art cannabis testing lab in Las Vegas, and TNM News Corp, an online radio program focused on cannabis news.
CANNAINVESTOR Magazine, which aims to provide "fundamentals, information, and research on publicly traded cannabis companies," selected its stock picks using 12 proprietary key metrics.
To learn more about DigiPath Inc., visit www.digipath.com.
About DigiPath, Inc.
DigiPath, Inc., supports the cannabis industry's best practices for reliable testing, education, and training, and brings unbiased cannabis news coverage to the nation. DigiPath's two business units are DigiPath Labs and TNM News Corp.
For more information, go to www.digipath.com
Information about Forward-Looking Statements
This press release contains "forward-looking statements" that include information relating to future events, and future financial and operating performance. Forward-looking statements should not be read as a guarantee of future performance or results, and will not necessarily be accurate indications of the times at, or by, which that performance or those results will be achieved. Forward-looking statements are based on information available at the time they are made and/or management's good faith belief as of that time with respect to future events, and are subject to risks and uncertainties that could cause actual performance or results to differ materially from those expressed in, or suggested by, the forward-looking statements. Important factors that could cause these differences include, but are not limited to: the demand for the Company's products, the introduction of new products, the Company's ability to maintain customer and strategic business relationships, the impact of competitive products and pricing, growth in targeted markets, the adequacy of the Company's liquidity and financial strength to support its growth, and other information that may be detailed from time-to- time in the Company's filings with the United States Securities and Exchange Commission. For a more detailed description of the risk factors and uncertainties affecting DigiPath, please refer to the Company's recent Securities and Exchange Commission filings, which are available at www.sec.gov. The Company undertakes no obligation to publicly update or revise any forward-looking statements, whether as a result of new information, future events, or otherwise.
Contact:
DigiPath, Inc.
Investor Relations
702.470.2249
[email protected]